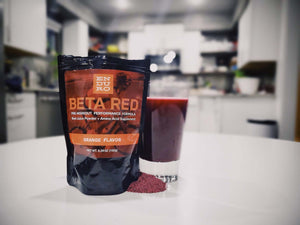 100% Money Back Guarantee & Free Shipping
We believe in our products and stand behind everything we sell with a 100-percent money-back guarantee.
Simply contact us if you're not completely satisfied with a purchase and we will correct this issue or refund the purchase.
Free shipping applies to orders of at least $50 shipped within the contiguous 48 states (Alaska and Hawaii excluded).
Contact Us
DIRECT FROM OUR OVEN STRAIGHT TO YOUR DOOR
What are Enduro Bites?
Enduro Bites are a fresh, all-natural, gluten and allergen-free nutrition bar developed to fuel high-energy activities.
We handcraft Enduro Bites daily in our commercial kitchen so we can ship each order fresh. Each package contains two 100-calorie bite-sized squares. They are soft enough to eat during strenuous exercise, yet tasty enough to enjoy as a nutritious snack any time of day. Enduro Bites are also free of milk, eggs, wheat, peanuts, tree nuts, and soybeans.
Try Enduro Bites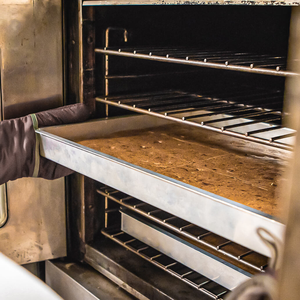 Pre-Workout for Endurance Athletes
Beta Red is a potent blend of beet juice powder and synergistic amino acids designed to boost performance when consumed prior to endurance training and competition.

The ingredients in Beta Red have been shown to promote increased aerobic and anaerobic efficiency - allowing users to produce more power for a given quantity of oxygen.

Try Beta Red
Articles
---
South Park, Colorado is an area most people drive through to reach ritzy ski resorts and other mountain destinations. It's the size of Delaware, yet only has a few paved...
Recipes
---
We admit it -- we have a soft spot for Rice Crispy Treats. So, when Kelly Bailey Newlon told us about her recipe  that incorporated healthier ingredients and Beta Red,...
Nutrition
---
Most athletes know they need protein for recovery, but there's a lot of conflicting information floating around the interwebs as to exactly how much we need to recover from workouts,...
Training
---
If you're an endurance athlete of any kind, strength training can be incredibly beneficial. It can improve your balance, stability, strength, power, and resilience to injury. In the process, it can...